Member News
Bermuda and Hong Kong, 28th June 2017 – ABS and Telcom Satellites TV (TSTV) signed a multi-transponder agreement to deliver a Direct-to-Home (DTH) broadcast service into Nigeria on ABS-3A. The new platform is scheduled to be launched on 25th July 2017 and will be distributed on ABS-3A satellite, Africa beam which is located at the prime video neighborhood of 3°W.…
Read More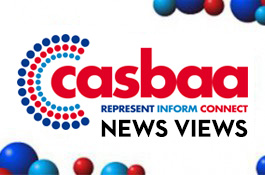 The TVAddons site (which fueled ISD piracy using the Kodi software) remains offline. Meanwhile in the USA, Dish...
Better Satellite World: The Magic of Satellite
Did you know that our industry was founded by a magician? He didn't call himself that, but he had a magical ability to see into the future. One of the many things he saw was the satellite industry. His name was Sir Arthur C. Clarke.